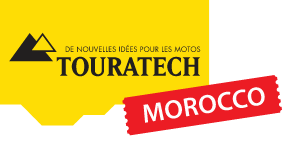 Rent a motorbike to explore Morocco

The first leg of your journey
Choose your motorcycle:
Location Moto au Maroc
Morocco in complete freedom
Adventure Centre propose à la location des motos très récentes pour parcourir les routes et les pistes du Maroc.
Depart from Casablanca, Tangier or Marrakech and end your trip in another city.

Choose a motorcycle,
Our motorcycles are new or very recent

Reserve your motorcycle online.
Payment by bank transfer or credit card.

Go for a ride and enjoy the freedom to discover Morocco by motorbike.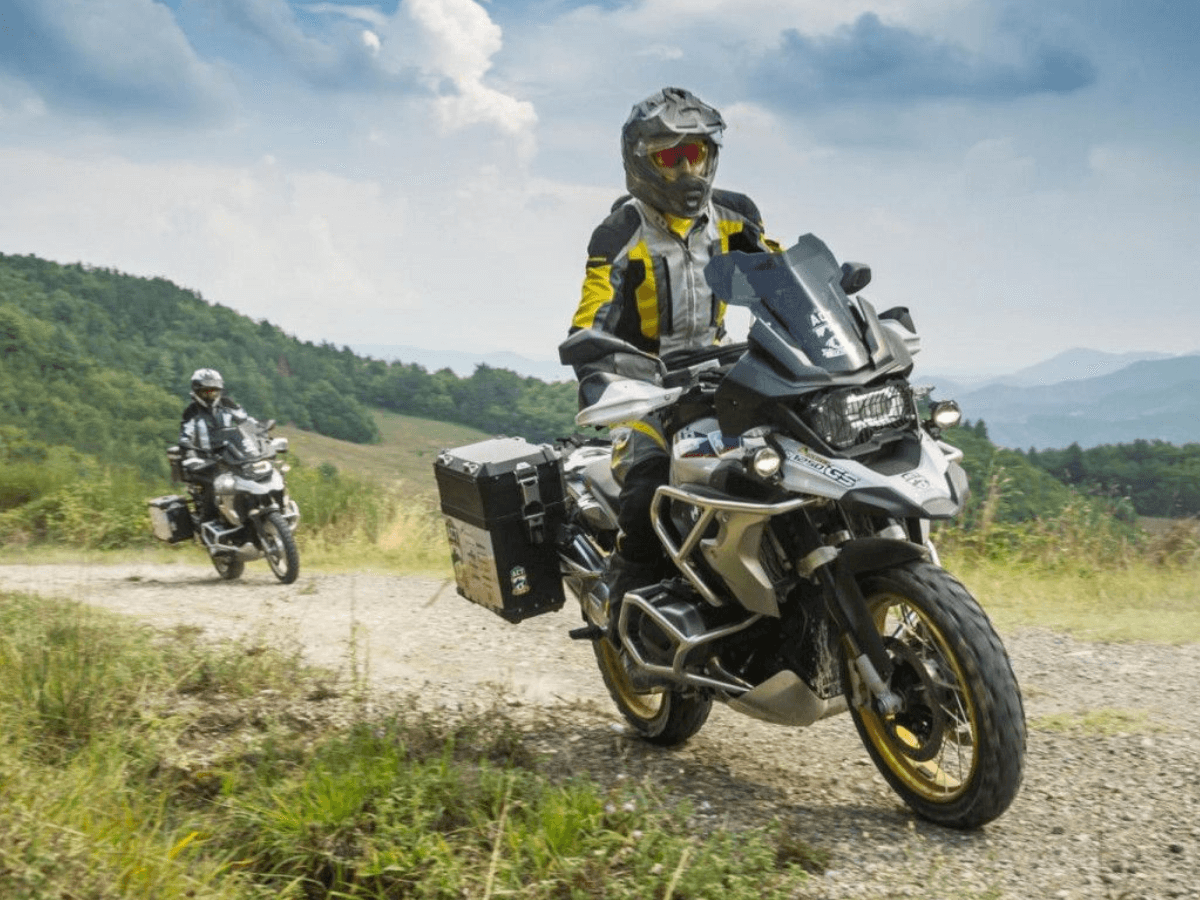 All our motorcycles are recent, in excellent condition, equipped with Touratech accessories
For your comfort and safety, our motorcycles are equipped with Touratech accessories (lever guards, crash bars, top cases, etc.)
In partnership with Touratech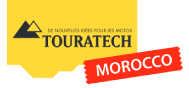 INTERESTED IN OUR SERVICES?
Contact us for more information !
Adventure-Centre
Our contact details
Address :
Lotissement Littoral 2, Nº14 20220 Dar Bouazza Casablanca
Contact :
Schedule :
Wednesday to Saturday: 9:30 – 18:00
Sunday: 10:00 – 17:00
Need help booking online?
Motorbike rental in Morocco
Morocco is the ideal destination for trips of discovery. With deserts and diverse fascinated scenery to discover, landscapes to explore, people to meet and activities to enjoy, Morocco is a magical destination. To discover the country, for an adventurous, adrenalin-fuelled trip, you can opt for motorbike rental in Morocco and set off to conquer the Moroccan roads, for a trip at your own pace and in total freedom. With your rented motorbike, you'll be able to enjoy a wide variety of rides and cross the most beautiful landscapes of the Atlas Mountains, the coast and the Moroccan desert! There's plenty to see and do to delight you. Like a true nomad, you'll explore the Moroccan countryside with a motorbike rental in Morocco, and why not bivouac or sleep in real nomad tents! An extraordinary and unique experience you may try!
Your trusted partner Adventure Centre agency provides a top-notch motorbike rental service in Morocco at highly competitive prices. We offer you the freedom to embark on an independent adventure, starting from Casablanca, Tangier, or Marrakech and concluding your journey in another captivating city. When you choose Adventure Centre for your motorbike rental, you can expect a modern, dependable, durable, and high-performance bike that is user-friendly and easily maintainable. This means you can tackle any terrain, be it roads, off-road trails, muddy paths, or even sandy beaches. Furthermore, our rental agency ensures that every motorbike in our fleet is equipped with Touratech accessories including lever guards, crash bars, and top cases, enhancing your comfort and safety throughout your trip. Our motorbikes are built to conquer every corner of Morocco without the need for any external assistance. Moreover, our motorbike rental rates guarantee you the services ever you can get, ensuring an affordable and cost-effective experience.
Are you dreaming of adventure, excitement and a change of scenery? Why not rent a motorbike in Morocco?
Situated in the north-west of Africa , Morocco is a captivating country that belongs to the greater Maghreb, Morocco is bounded to the north by the Straits of Gibraltar and the Mediterranean Sea, to the south by Mauritania, to the east by Algeria and to the west by the Atlantic Ocean. Let your hired motorbike take you to the most beautiful scenery in Morocco! Casablanca, Tangier, Marrakech, Agadir, Fez... Moroccan cities all have something enchanting, almost magical... Reach them all with a motorbike rental in Morocco, and plunge into the heart of each city, immerse yourself in their universe and embrace all their facets. Each of the Moroccan cities has its own attractions that they know how to promote to their travelers. And all along the roads that link the towns, you'll find immense dunes, breathtaking mountains, a sea as far as the eye can see, ochre lands, houses built into the rock, herds of goats in the villages... all waiting for you!
If an occasional or daily scooter ride already gives you a sense of freedom, imagine what a day-long or longer tour/road trip with a motorbike rental could be like! You can plan your day or simply go wherever the roads takes you in paradise Moroccan scenery. The biggest advantage of a motorbike is that you can improvise and there are no limits. With its small size, the two-wheeler lets you squeeze in anywhere. Equally at home on a main road or on the back roads of Morocco, the areas you can explore are limitless!
What Adventure Centre offers you with motorbike hire in Morocco is first and foremost an experience you have to live. So let yourself be tempted and set off on an adventure! A day trip or two will be enough to give you the bug! And why not go with friends? There's nothing better than travelling the roads of Morocco on a motorbike together! Whether you choose to hire a BMW, Yamaha, Honda or Husqvarna, our top-of-the-range motorbikes guarantee you optimum comfort throughout your trip, whether you're riding by the sea, through typical villages or in mountainous areas, you'll be attracted by the beauty of the landscape and the high quality of your motorbike.
Thanks to Adventure Centre, motorbike rental in Morocco has never been easier!
Renting a motorbike in Morocco is easy, contact us if you need any help, we are available for any request. Discover our complete range of motorbike hire in Morocco at the best price. Our motorbikes are new or very recent, in just a few clicks choose your motorbike and book it. HUSQVARNA 901 Norden, BMW F750 GS, HONDA Africa Twin 1100, BMW R1250 GS... but also easy to use and easily repairable to discover Morocco on the beautiful winding roads or authorized tracks. What's more, our partnership with Touratech in Morocco, the leading supplier of quality motorbike accessories specializing in Adventure Bikes and motorbike travel, means you can benefit from the best equipment available.
You can pay directly online for your booking by bank transfer or credit card. Once you have paid for your booking, you will receive a summary e-mail confirming your booking and providing you with all the information you need before the day of your rental. You can then collect the vehicle you have booked online from one of our branches in Morocco. We offer a motorbike hire service in Casablanca, Marrakech and Tangiers.
Whether it's for a day, a weekend, a week or more, enjoy motorbike hire at the best price at your Adventure Centre branch!